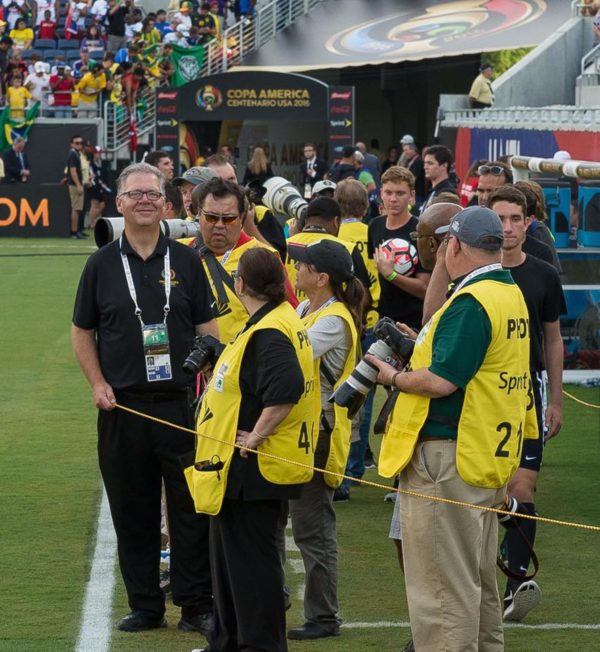 I recently worked the Copa America games in Orlando, and thoroughly enjoyed the enlightening experience. I had covered the World Cup and Olympic Soccer previously, and had a sense of the quality of play we would and did experience.
I'll never forget the rare opportunity to be on the field for pre-game ceremonies and witness the genuine national pride of fans from both Brazil and Haiti.
I was struck to watch fans sing our national anthem, and remain standing for their own. There were so many wonderful guests to Central Florida, and sports can bring out the best in people.
It was a shame those games were not better attended, but am sure that will grow as recognition of the magnitude of this event is more well known.
I do wish the local sports commission in Central Florida had assembled many of the community leaders who helped pre-sell more than 10,000 tickets for opening rounds of March Madness a few years ago. The attendance would have been likely quite different.