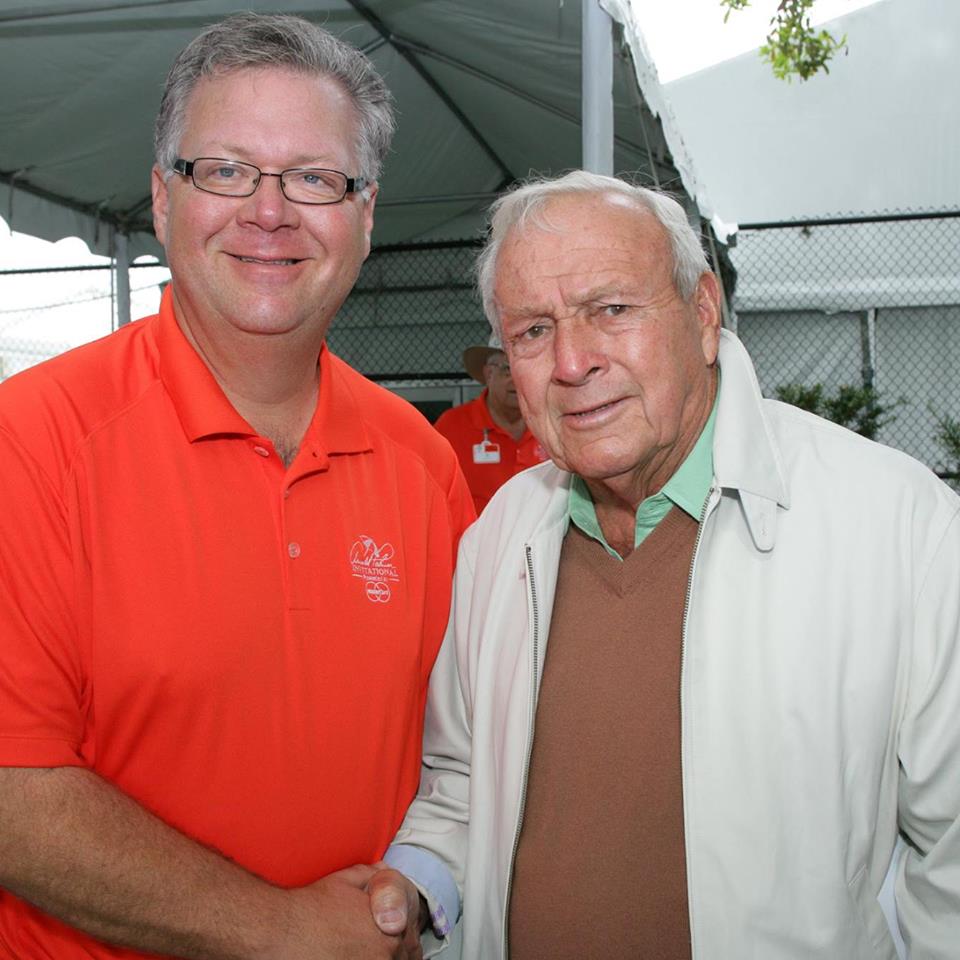 Over the next few days, we will mourn the death, and celebrate the life of Arnold Palmer.
I thought I'd share a couple brief stories of how he impacted my life.
1982 – a young network radio reporter follows a group of big time golf writers into the Bay Hill locker-room to join in an interview with the King.  The security guard says, "no recorders allowed" to me, and Mr. Palmer turns around and tells him, it's ok this time – and I was welcomed into the fold.
2007 – a guest for dinner with some friends who belong to Bay Hill, and am reintroduced to the King, who could not have been more gracious and generous with his time.
2009 – playing a round with friends at Bay Hill, Mr. Palmer is having his morning coffee walking his dog, Mulligan, and I asked if he'd be kind enough to meet a few fans, and again he could not have been more kind.
2016 – my 12-year-old Daughter needs an emergency appendectomy – and the children's hospital that bears his name comes to the rescue.
Since 2010, I've working in support of the tournament that bears his name, and plan to help the media center operations in the years to come at the Arnold Palmer Invitational.
I lost my own father in March of this year, and know what his family is feeling.  My prayers for them and for the repose of his soul.
Thank you Mr. Palmer.  Your humility and sense of humor will be missed by all who had the privilege to meet or claim to know you.